Our chainsaws are fired up and ready!  Whatever you were up to while the North Bay braced for storms and possible flooding last week, many of us were preparing to be hit first and hardest by wind and rain over the weekend.  Our very own Sonoma-Marin Arborists' tree boss, Zach Wilder, was taking action last Thursday, making sure ALL of his chainsaws were in order (and his rookies, too).  He warned it wouldn't take much for any of our drought stricken trees to topple over: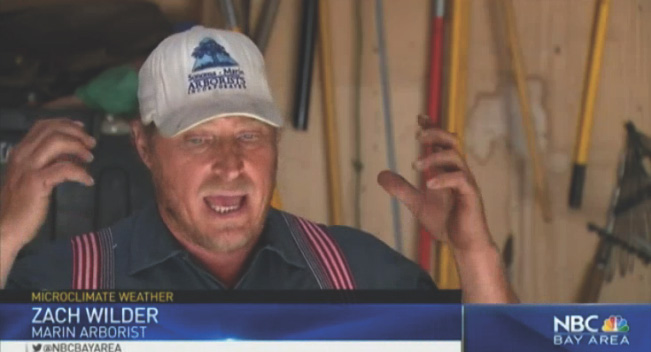 "One thing that I know, that the general public doesn't know, is how sick our trees are right now," Wilder explained. "So we're talking 200-foot-tall trees with a tap root of 6 to 10 feet. If they're distressed or a lot of those roots are dead, a couple of high winds and those trees can just come over."  Be also on the lookout as thirsty trees start soaking up all this new water.  As they draw it up into their systems, their branches can suddenly become critically heavy causing limbs to break or whole trees to fall over.   Don't hesitate to call us if you're having any of this type of trouble.  We're here to help!
Thank you Cheryl Hurd!
Follow: @hurd_hurd
Source: North Bay Braces For Storm, Possible Flooding
@nbcbayarea on Twitter | NBCBayArea on Facebook